Children's Parties on the Isle of Wight
Our two party leaders are Angela Hewitt and Holly Squires who have been running children's workshops, parties and leading school parties and for many years, both are fully CRB checked.
Our parties start with an activity at the tables run by Angela and Holly while the hosts greet guests. We then take the children either into the meadow or the woods for an activity (3 and 4 year olds will need parents to stay and play) We bring the children back to the tables for food and cake then they can take off for a final activity and possibly a hunt for the party bags in the meadow.
PARTY Basics
Includes hot chocolate or fruity drink depending upon the weather. Please bring own birthday cake. Party last approx 2.5 hours. Recommended start time 11am or 1.30pm
We provide a downloadable party invitation should you wish to use it.
Party Themes- Most parents give us an idea of what they would like then leave it up to us to decide on the day based upon weather and time of year. Options below will give you an idea of what we like to provide.
There is a minimum payment of £90 per party to be paid in advance (extras can be paid for on the day)
Party Themes for 5-7 year olds:
Where the Wild Things Are
Make party crowns/ butterflies on sticks
Investigate creatures in the meadow with magnifiers and bug pots.
Find feathers and wiggly worms to decorate crowns/sticks in the woods
Scavenger hunt
Build the tallest twig tower or pond dip
Hide and Seek
Make binoculars
Listening and seeking walk through the woods collecting bits to build a nest.
Bird watch in the bird hide and listen to bird calls
Hunt for Sammy Squirrel, Bramble Bear and hidden birds
Build nests to take home
Toddlers 3 - 4 yrs
T
eddy Bear's Picnic
Bring along own teddies
Make a willow crown for teddy

Go on a Bear Hunt through the woods (hunt for Bramble Bear)

Make a twig shelter for your teddy in the woods

Picnic in the meadow

It is expected that parents will want to accompany toddlers. Therefore we can only take a maximum of 10 children.
Option B - Party Themes 8-10 yr olds
Wild Things
Whittle willow to make a toasting stick
Scavenger hunt
Tallest twig towers
Campfire building gather sticks and earn how make a fire with a flint
Toast sausages/marshmallows for hotdogs
Hot chocolate
Autumn only- Dusk
Bats and Beasts
As Wild Things Party but including bat watch/bat finder, nocturnal animal tracking.
PRICES
Option A - £9.00/child - Party activities run by Naturezones' leaders. Bring your own party food. We recommend ready prepared picnic bags or individual lunch boxes so that birthday child's parents can be involved in the activities
Option B - £12/child. Includes 1 sausage 1 bread roll and a few marshmallows all for toasting. Party activities are run by Naturezones' leaders. Bring own party food. We recommend ready prepared picnic bags/lunch boxes. (Max 10 children for this party plan)
Minimum prices apply - 10 children minimum - Maximum 16 children. Payable in advance
Price includes £4.00 entrance fee
Toddlers party - £12/child includes 1 accompanying parent/child Min 8 children - Max 10 children. Party activities run by Naturezones' leaders. Bring your own party food. We recommend ready prepared picnic bags or individual lunch boxes so that birthday child's parents can be involved in the activities
PARENTS - Entrance Fee - parents wishing to be involved in the party (apart from birthday child parents). There is an entrance fee of £4.00. Please make sure parents are aware of this. However, there is no entry fee for parents that stay by the barn where we have refreshments for sale.
BOOKING - email: angela.hewitt@btclick.com. with 2 possible dates, number of children, age group, party theme and option required.
If paying via paypal we recommend that you make the minimum payment and pay for any extras on the day.
Further Important Information
Naturezones is a Nature Reserve and therefore we ask that all litter/rubbish be taken home with you.
Parking is very limited so car sharing or drop off is advisable. Toilet facilities are available.
Naturezones is a 'Whatever the weather' organisation and advise partygoers to come prepared for the forecast. Sturdy footwear is advisable/wellies following rain/heavy dew.
In the event of heavy rain we have the use of the barn for activities but we prefer to get out in the rain.
In the case of severe weather/high winds where it may be dangerous to go ahead Naturezones will have to cancel. Where possible we will give plenty of notice. Full refund given or re-arrange date.
2019 SPECIAL
Muddy Boots and Dirty Hands
Up to 10 children
5 - 8 yrs old
It can be a birthday party
or a group visit
Drop off your children at the allotted time
The children will be taken on an outdoor adventure by Naturezones group leaders while you go off for a nice deserved break.
They will have fun with a range of activities depending upon the time of year and weather. Activities will include making a camp fire, whittling toasting sticks, for marshmallows and hot dogs served with baked beans and warm chocolate dip for the marshmallows
Cost £125.00 inclusive
----------------------------
Downloadable Invitations

Partyzonesboydraft.pdf
---------------------------
Minimum Payment £90 (excluding Muddy Boots and Dirty Hands)
ref: being your name
--------------------------
Special Birthday Cake
We can provide a Ladybird
Birthday cake.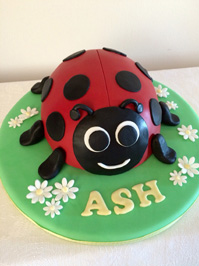 price £30
please order well in advance
ARTY- ACTIVITY BIRTHDAY PARTIES FOR ADULTS
please go to courses and workshops page